At about 5.30am this morning, I was awakened by the din coming from the opposite block. At first, I thought it was some school boys having a really wild overnight party. I got up to take a look, and it seemed like someone was getting married at the wee (and probably auspicious) hour - they must be Teochews.
Since we were up, we might as well do something useful, like checking out the community cats!
This is Jon Jon in August 2005: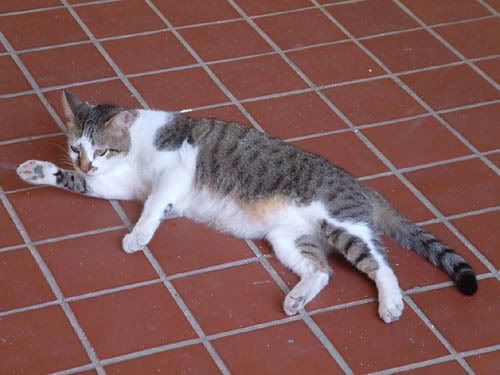 This is Jon Jon today: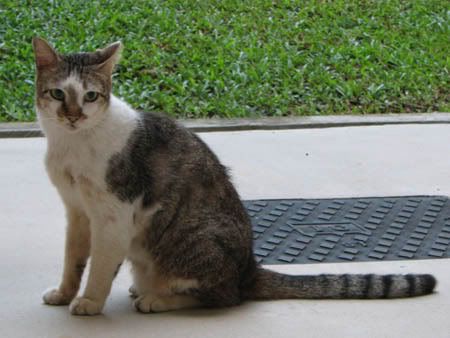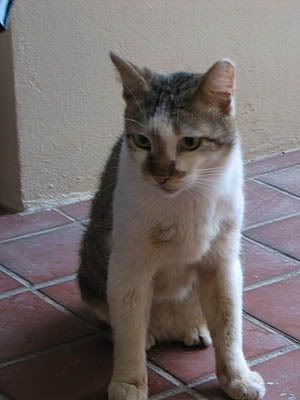 Since she
(I think he is a she...?)
got her itchy body problem and still refused to let us treat her, she had lost weight and look more scruffy. After the Royal Canine diet didn't quite work, I've resorted to feeding her with Solid Gold, which she seems to like and is eating with some gusto. Let's hope she doesn't lose weight further.