Jon Jon (Sep 07)





Sugar (Sep 07)




Sugar, this morning (Oct 07)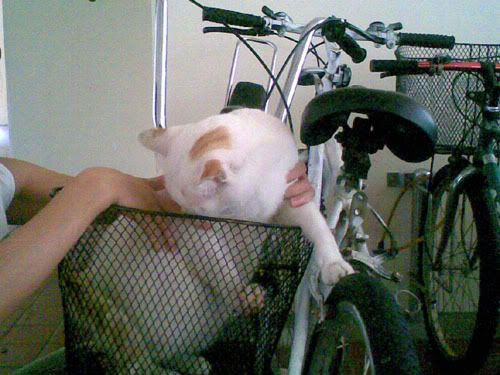 It rained this morning, and we found Sugar snuggled in the bike basket, looking so cute that we could not resist taking a photo using the SO's handphone.




As soon as he saw us, Sugar wanted to come out of the basket.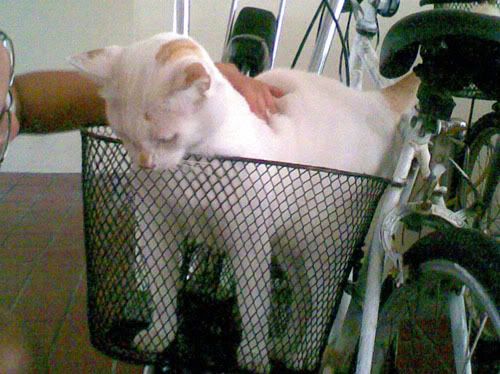 Being coaxed to stay in the basket for a shot.


Blackie (Oct 07)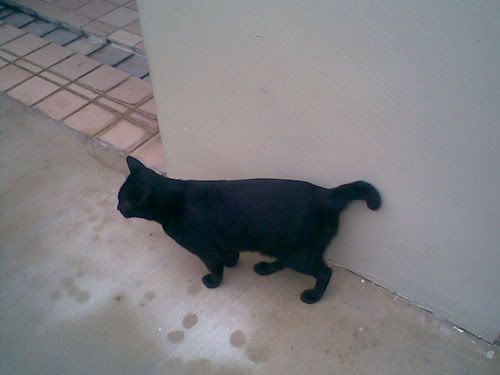 Blackie seems to have made-up with Tabby2 and Tortie gal...or they're just tolerating each other's presence. These 3 cats would greet us in the morning on our way to work.



As usual, black cats are so very sweet.

Kiddy (Oct 07)




Affectionate boy Kiddy, also known as Baby, his big wound on the left shoulder fully healed nicely. That big-holed wound (probably from a fight) incurred some $400 in medical fees!



Timid Timmy, also known as Coco (Oct 07)




She was so timid when we first found her (abandoned). Now she's affectionate and even allow me to carry her.



She's a really good-looking, petite tuxedo cat.
May all of them remain healthy and safe.