Cat aunty says I'm plump leh, but foster mommy always say I'm too lean. She says I must eat more and put on some weight, so that I can look as chubbily-cute as the tortoiseshell cat downstairs...ya, that one who idolises uncle S as her Singapore idol.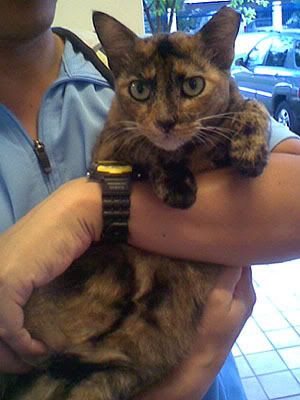 Tortie gal purring happily in the arms of her idol ;
Yuks! So act cute and 臭美!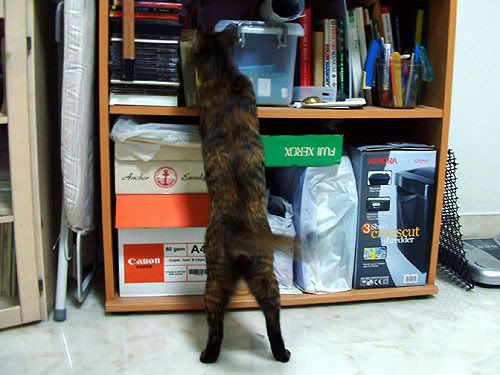 That photo of me (diligently exploring the bookshelf) was taken in July, but now I'm lighter...just 3.0 to 3.1 kg, although foster mommy says I've grown longer, which means I've grown longer, but still maintain my svelt figure! How's that?

I'm plump meh??

Anyhow, here's wishing one an all a furry merry X'mas!
Don't over-indulge so that you can maintain as svelt a figure as mine, unlike that water barrel of a tortie (how dare uncle S says she's cuter than me... *Grrr* )! Kekeke!

Ciao!

Your darling
Coco