Poh Ling aka Mimi, the naturally-cranky daughter of the late Mama.
She's looking very slim in this photo...due to my photo skills *Ahem!*
Every cat-loving visitor to the house would have
kena
-ed a scratch or two from her, myself included! She belongs to the "untouchable" category.
CM aka Chong Ming, coz she's very the 聪明 (smart) loh.
From a very street-smart stray, she's come a long way to become loving, trusting and tolerant of whatever nonsense I dish out to her (I'm the one who always clean her ears, nose, eyes, etc. ). We can even kiss her forehead without her blinking now. The SO and I adore her.
Remember Jackie, the cat whom I'd fostered and tried but failed to rehome in 2006?
She's the one cat who always sits with her front paws crossed, like a lady.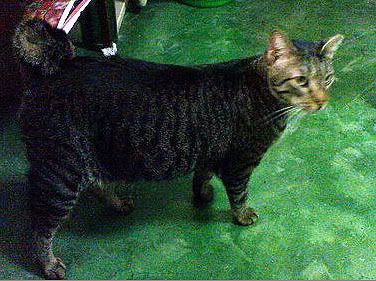 Jackie is now a PT home cat (at MIL's home) and PT community cat. See her hanging tummy now.
It's been a long time, but I think she always remember her time spent living with us. She's become very fond of being carried and sayang-ed by MIL and us, but she's still very wary of strangers while living outside.
She's a street-smart gal.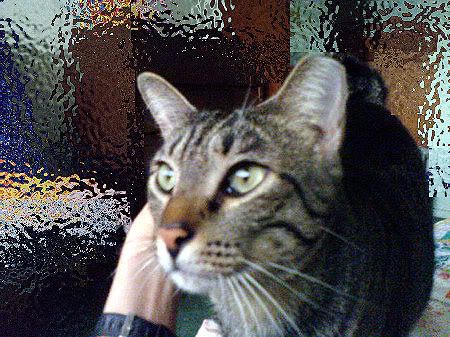 While resting on the bed at MIL's home, I was pleasantly surprised that Jackie would still snuggle up to me, the way she used to do previously.
:)