Today is like any normal day.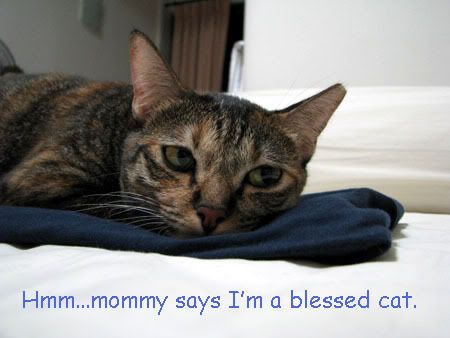 All because a parcel came for me...all the way from Canada, and by airmail too!
Oohh...my lovelies!! *drools uncontrollaby*
Thank you, aunty EJ. :-)))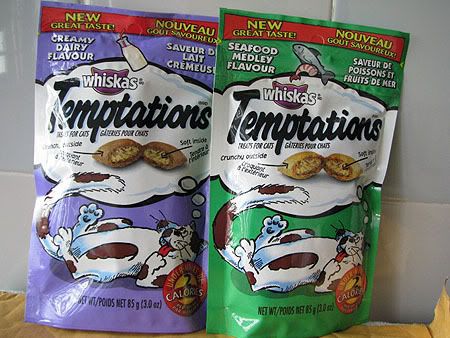 See, my cat treats from
all my favourite aunties
, waiting to be devoured by me! Ahahahahaa!!
*deliriously happy!*
If only mommy would gimme more treats at every meal. *sulks*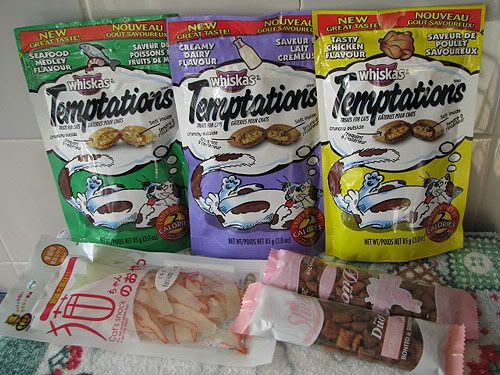 Some gals have all the luck! Tee hee!