It's neither Christmas nor any of our birthdays, or even the cat's gotcha day, but look what came in the mail!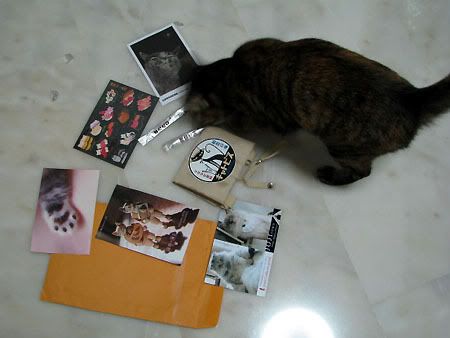 Lots of stuff from Japan
(hint, hint!)
- cards, bag and 2 strips of dunno-what, which contents were revealed soon enough ... because Coco went crazy over them. More about that later (to be continued).
Thank you so much, our generous gift-giver. :-))