The weather is too hot for some, including the cat.
Coco has taken to sprawling herself out on the sofa, our bed and on the floor.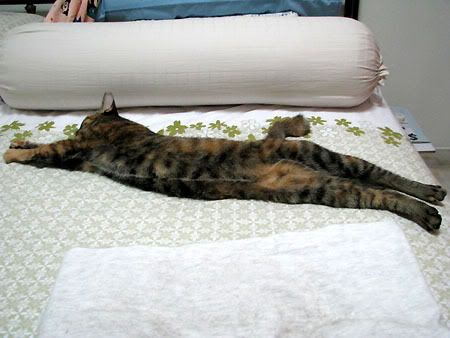 I wanna comprain! It's too hot ah!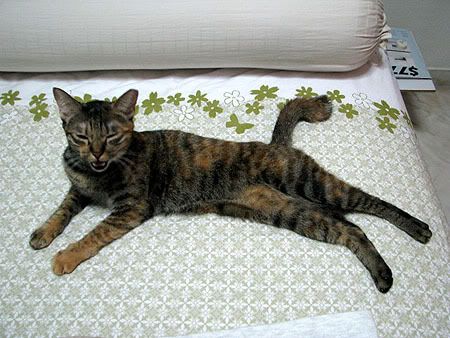 Nonetheless, must remember to act cute at appropriate times.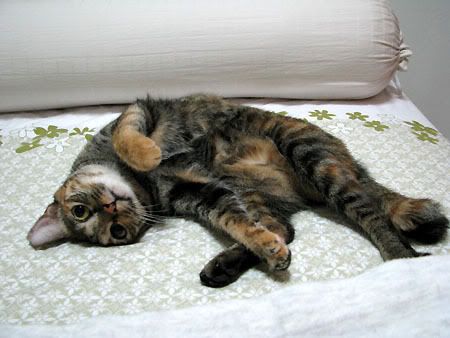 Then there are some things that are loving it!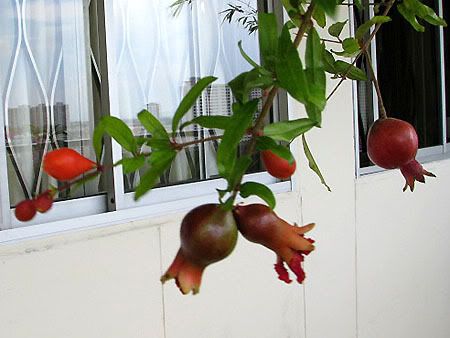 The hot weather is bringing out the best of this old pomergranate plant which hadn't bloomed so much for some time. Usually, it's just the odd couple of flowers or so, which managed to turn into fruit, thanks to the ants and whatever passing insects.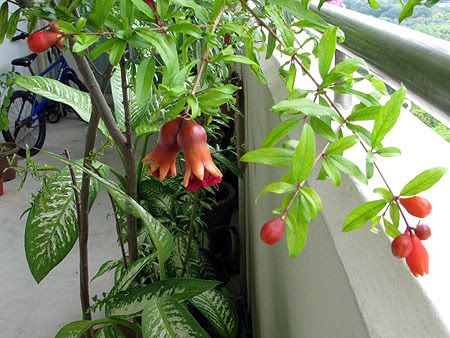 But the neighbour is wondering why her chilli plant (in the background, beside the bike) still "got no flowers,
one
?"...
The
Spuddies
have gone on a trip up the neighbouring country; will start cat-sitting for Spud this evening. :)