During the week, we received some presents, I guess for no particular reason.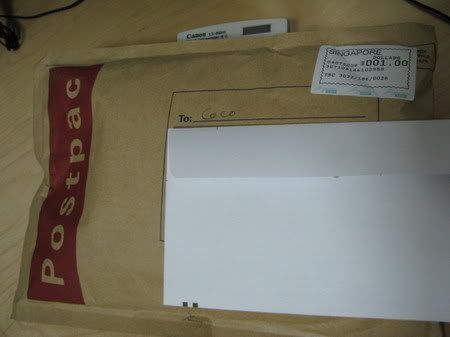 Addressed to a very lucky Coco!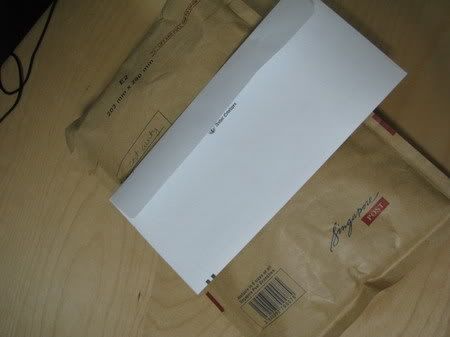 They were from kind Cat Aunty
The kitty card says "Happy Bath Day!" ...to Coco. Heheh!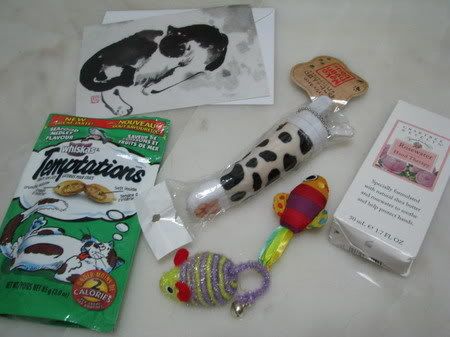 There is a Hand Therapy cream from Crabtree & Evelyn, and since Coco does not have hands, I guess it must be for us, the beans.
THANK YOU, Cat Aunty!
While we appreciate the gifts, you really shouldn't have sent them. :)
The beans' favourite toy is this, which tickles us no end. Hee hee hee!!
Coco loves chasing the mouse with a bell, but got rather disturbed when I poke her with the cat paw and ran away! :P