I went out one day, you know. I really did, and it wasn't to the v-e-t!
Mommy was going out to pass some...
Frontline
or backline to the aunty in the next block. Seeing that I had voluntarily gone into the pet carrier, she thought she would take me out to smell the
erm
... grass outside.
But it wasn't quite a fun thing....especially for mommy. She said it was stressful.
We first went into this small room that moves up and down. I was so terrified that I screamed and screamed non-stop! Mommy asked if I was trying to scream the whole lift shaft down.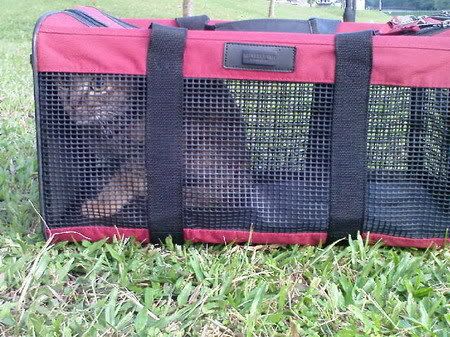 Along the way, I screamed some more. Mommy was disappointed and said that I was useless, but I didn't care. All I wanted was to go home!
When we saw a black cat with white socks, mommy put the carrier down and went to call her Timmy, who seemed very disoriented at seeing me and ran away.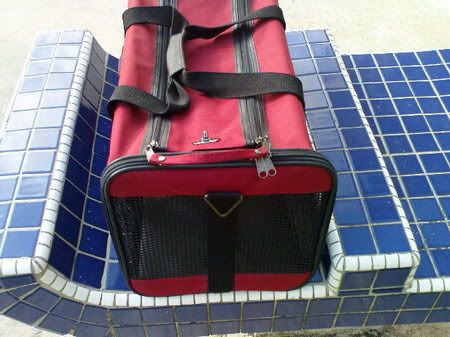 After that, mommy put me at a quiet corner and tried to pacify me. We sat and watched a few birds flying past.
Then we left and walked into the small room (again!), where I screamed and screamed non-stop again. Mommy was thankful that we were alone.
I think mommy wasn't happy and didn't give me too many
sayangs
after that. *sheepish*