Ahh...it's Monday morning, and I'm so tired...
I didn't get any sleep last night, as I'd spent almost half the night chasing after a roach who wouldn't give up, and neither did I!
Phew! It's really hard work, trying to get into the nooks and crannies where the roach was hiding.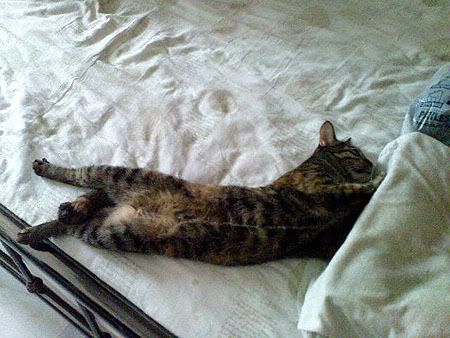 I even woke mommy up for help several times during the night, but the roach was too sneaky to be caught!
Now that the beans are going out to make some dough instead of disturbing my peace, it's time for me to start enjoying my l-o-n-g weekend.
Yeah, my five-day long weekend... isn't that great?
Ahhh... life is good.
ZZZZzzzzzz.....