Sugar "dropped by" last Sunday, just before it rained at noon. Ever since his short stay at our home when he was ill, he's sort of become more attached to us, and at times, would hang out somewhere near our block. Every morning, we see him hanging around the passageway that we take to go to work. We suspect he's parked himself there to guard his territory (which is everywhere) against the newbie cats as well.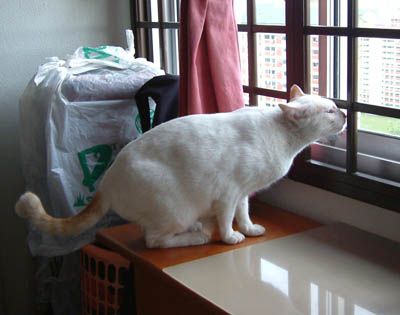 Sniffing the scent of Chocolate Boy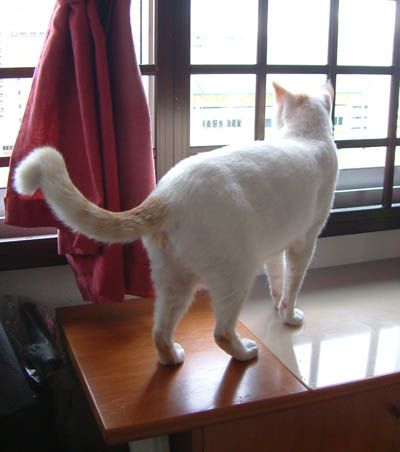 More sniffing...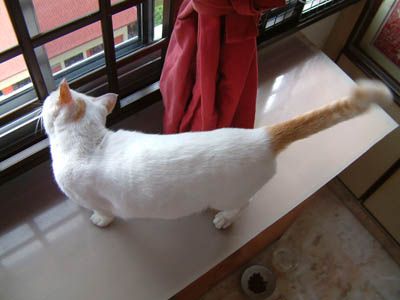 So engrossed that he's even ignored his food (on the floor)
One last look before going for his food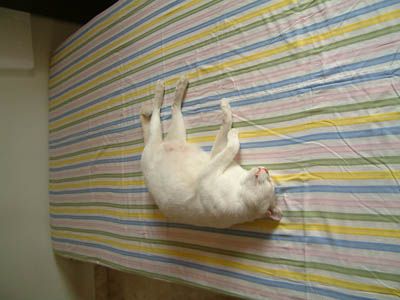 After eating, it's snooze time on the 'divan'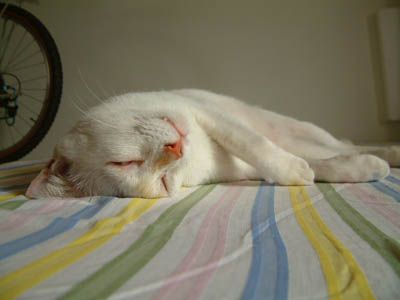 So oblivious to me
Doing what cats are good at...ZZZzzzzz...
Pretty pink paws for a 'manly' cat