Somehow, I missed Sugar when I went on vacation, so I took him to our home the very next day after we returned, and a couple more times after that.
Last Wed, I was at home and Sugar kept me company. He refused to sleep alone in the the cat room, and kept following me about, so that every room, every bed and every sofa at home is now marked with his cat hair.
In the study where Sugar tried his paw on typing the keyboards...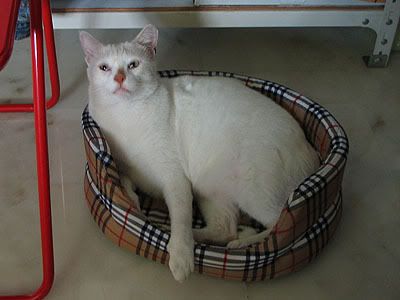 Closed-up shot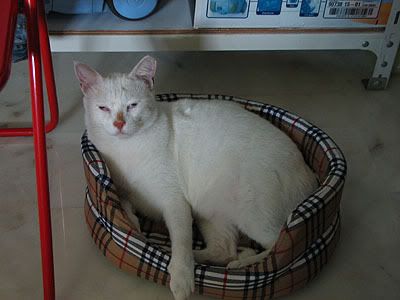 This is how you meditate.
Ommm...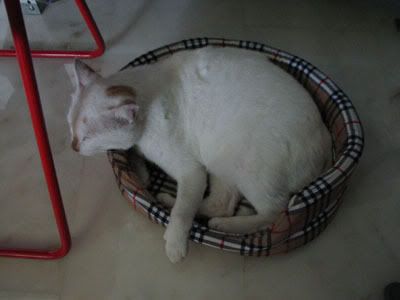 Okie, my eyelids are heavy....
ZZZzzzzz... *snore*