It's new, yet it's old!
The blog skin looks new, but it's actually a modified version of the existing blogspot skin. Since I've already gone beta, I might as well go all the way and chose the new, customisable template. There's no turning back now as the template can't be reversed, I think.
Although the old blog skin was nice, I've have decided to ditch it for two reasons: it can't accept Chinese text, and to eliminate the additional step when posting comments.
Anyway, it's a new look for the new year of the pig, so here's wishing everyone:
A happy, healthy and prosperous new year!
To the human beans, it's 年年有余 !

To your cats and the community cats, it's 年年有鱼 ah !
Or translated into kitty lingo -
Meow Meow Mew Meowww (every year got fish) !!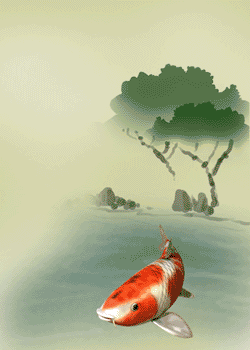 :-)