From Coco, the queen of cat antics:
Tip #1 : Check that the humans are alive - this is essential to ensure continuous supply of cat food.
When foster dad (or your forever dad) is napping, jump onto the bed and meow at him. If he ignores you and pretend to be sleeping, keep on meowing loudly until you succeed in waking him up. When he finally opens his eyes and look at you, that's the time to stop meowing.

Tip #2 : Stop human beings from working too hard, so as to conserve their energy to serve you better.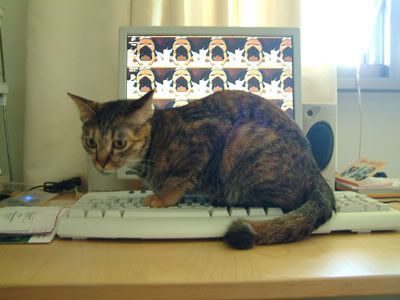 Simply come between them and the dreaded pc monitor, or better still, just sit on the keyboards, and they will stop working.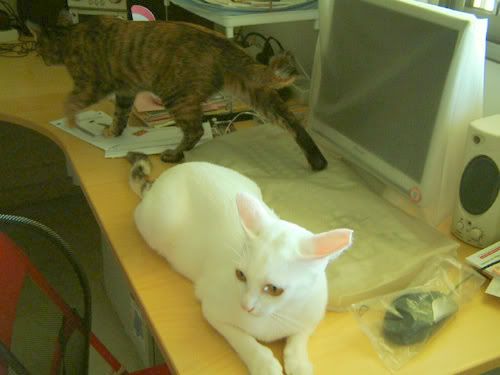 Tip #3 : What better way to check the hygiene of freshly-laundered bedsheets than by taking a nap on them. As they say, cleanliness is next to godliness.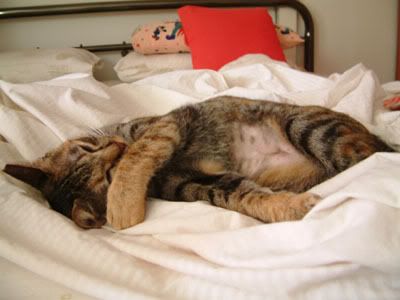 Tip #4 : Make suntan while the sun shines!




Tip #5 : Best of all, snuggle up with your sister - use her as your headrest.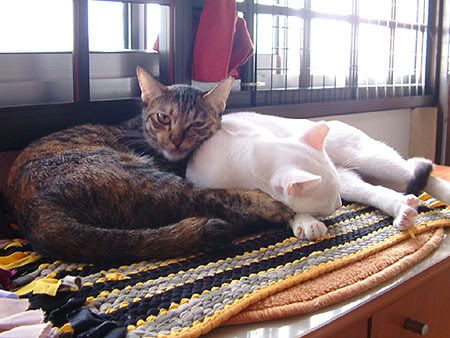 If you don't have a sister, you may substitute by using foster parents (or your forever mummy and daddy) - they can be just as soft and warm.

Till the next round of cat tips, have fun and be happy!

Luv, Coco