The cat sisters finished eating the
Catty Man
bream slices in no time and I had to replenish new stock of cat treats. The ever popular
Catty Man
was out of stock at the pet shop, so I got this
Friend Land
brand instead.
I think it's made of dried cod fish.

It comes in a much bigger 100g pack and can be fed to both cats and dogs. The strips are rather thick, so I had to cut them into smaller pieces, as I don't want the cats to chew them and leave bits of crumbs all over the place.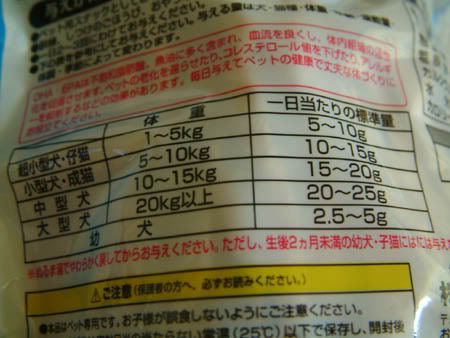 The nutritional information: protein 65% or less, fat 2.5% or less, etc.
It's less salty than Catty Man (which I find too salty for pets). How do I know? I ate a piece of it. :-)

As usual, the cats love it!