A few days before Snowy's ordeal (i.e. the trial adoption), the cat sisters at home, as usual.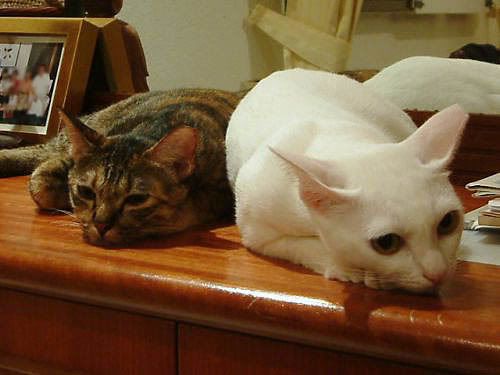 Coco had to be alone for a few days while Snowy was gone. Did she miss snuggling up with Snowy?

She got to have free-flow of kibbles, and for unknown reasons, she become more affectionate with us, more vocal and more responsive, even to uncle S.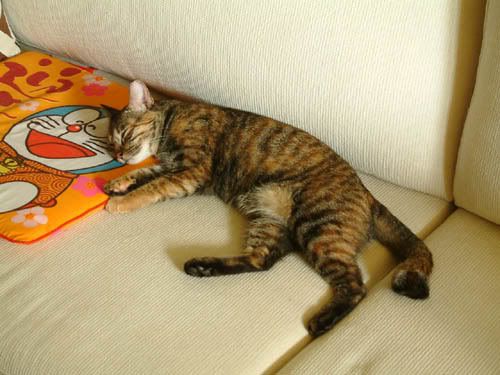 The night of their reunion.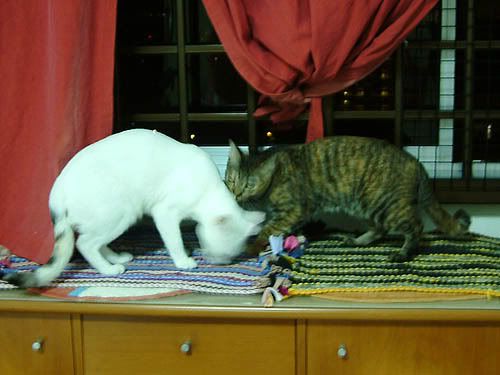 Soon, everything was back to normal, as if the trial adoption never happened.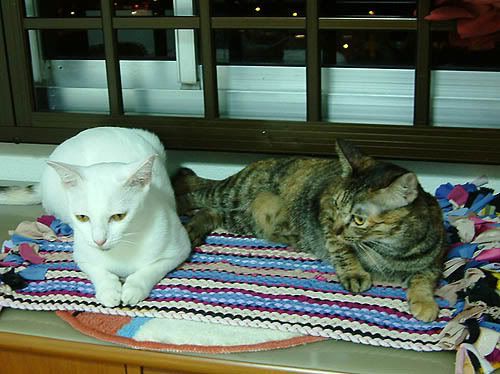 It's back to hanging around together, as usual.
Coco has resumed her normal behaviour, being less affectionate or vocal or responsive, as compared to during Snowy's absence. We would never know why.