Never-seen-before behaviour captured at ex-trial adopters' home! It's sensational ! ;-p

This is a hidden side of Snowy that we've never encountered at home or known to exist. She'd actually snarled and hissed at a kitten younger than herself!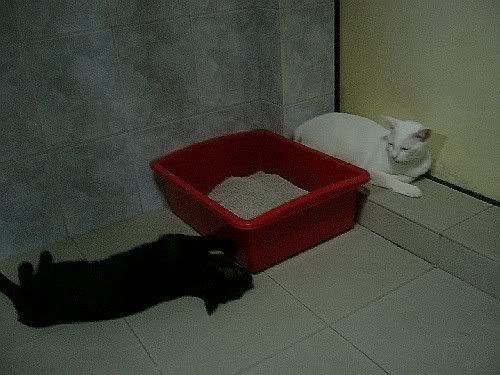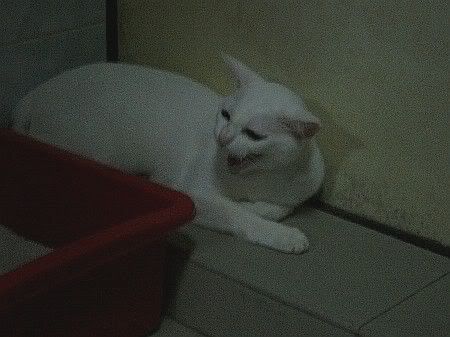 *Hgguurrhhh !!!*

Don't you mess with me! I'm the 大姐大 (big sister) in this house, you hear?
(Photos courtesy of ex-trial adopters)