It was sofa upholstery wash day today, and we didn't want the cats to get onto the sofa frame and getting it all hairy, but as one can see, wash day or not, the cats have other ideas.
Coco couldn't care less about the plastic cat repellent.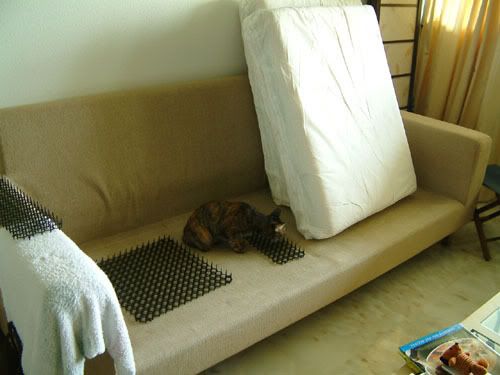 Snowy wouldn't go to sleep unless she gets to lie down on her favourite corner of the sofa, and it has to the be 3-seater sofa, the other 2-seater won't do!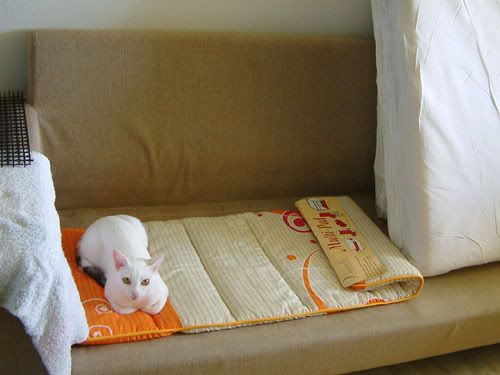 After I laid the cushion pad and allowed her to rest on it, she finally started to doze off.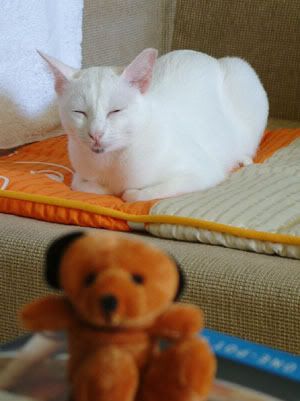 And Coco decides to sleep on the sofa frame as well.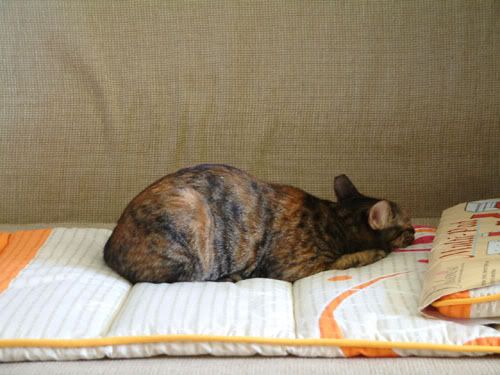 The miserable thing was that after washing and drying, one of the sofa covers turn "dirty-looking". I wonder could it be the detergent used? Maybe it's time to stop buying the detergent powder imported from a close neighbouring country. I shall have to wash the cover again next weekend. :-\