SMS update from Snowy's guardian mommy this morning:

- Just to update you, both cats are getting along well but not close yet. Snowy should have gotten used.. Just realised Snowy is with us for 2 weeks, I thought was longer than that. Hehe..


(To my question whether both cats (Luckie and Snowy) can be together without hissing)

- It's ok. They seem to be working out fine. Sleep on the same sofa but different location. Hehe..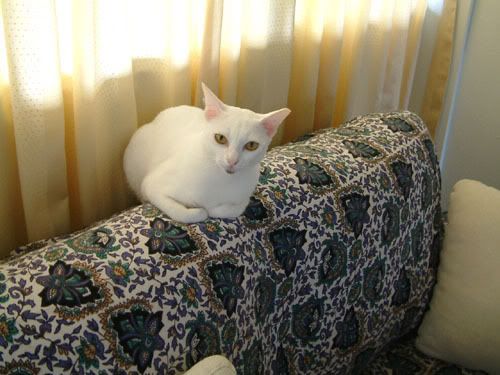 (Snowy at foster home)

Ps : Photos of Snowy at adopter's home is not yet available as their camera's battery is out of order.