Snowy has gone to live with her new guardian parents for almost 4 weeks. Today, her mommy sent me a photo update:
Both kitties are getting along well but sometimes Luckie still chase after Snowy. I suppose sometimes it's for fun but at times it seems like Luckie is jealous with Snowy? Maybe because Snowy always eat up Luckie's food. Haha...
Luckie, the resident cat at Snowy's new home. Ain't she cute-looking?
Snoozing on the sofa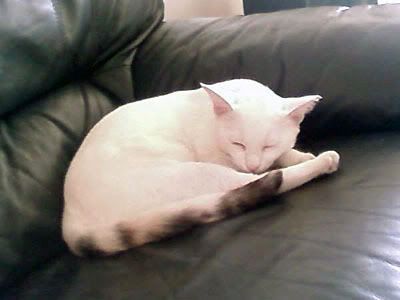 Luckie is a handsome (though shy) tuxedo cat!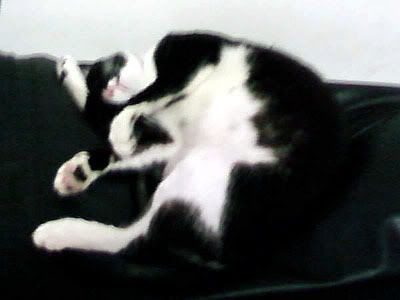 Snowy and ... er....Luckie?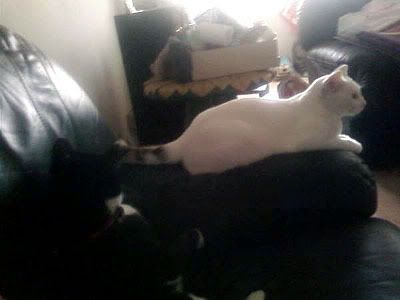 Why do cats like to lie on stacks of newspapers, especially the ones the humans are reading?
Hmm...nice tv set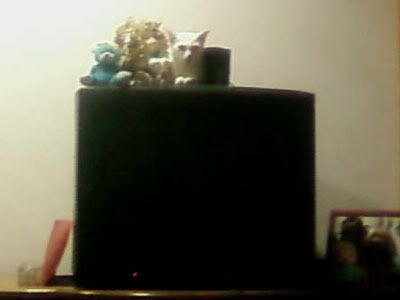 (Photos contributed by Snowy's mommy, taken with HP)