I just wanted to take a nap on a Sat afternoon, but even then she must join me...!?!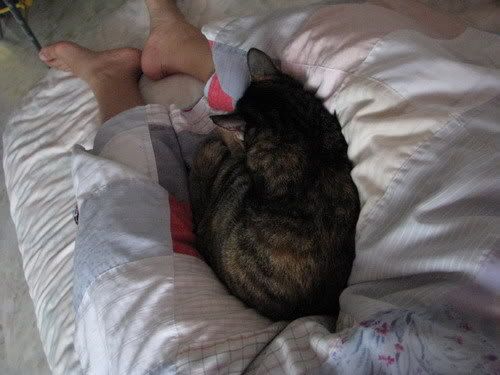 It's not too bad if she'd just lie there in a stationary mode, but sometimes, she'll start her grooming session while leaning against me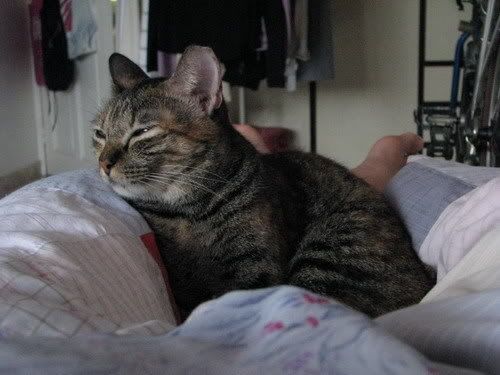 But I'm a light sleeper, you know, Coco...and can you please don't poke your claws into me??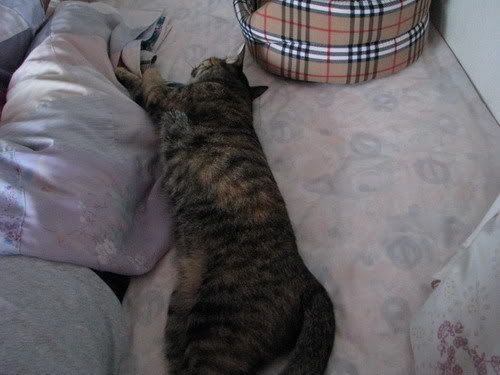 Then, she will change her position, and stretch out whenever she wants
And poke her hind paws into some other part of me...!?!
*Grrr...*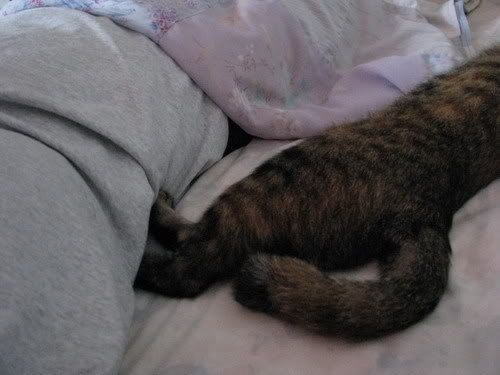 She remains oblivious to all her antics, and continue sleeping anyhow she likes, and anywhere...except her own catbed
And that is why Ksn should not envy me for having a cat that sleeps with me
lor
.
Coco the bed "choper"