Last weekend, the SO and I visited the place that needs no introduction.
At the pet furniture section, we saw these temptations:
Pet sofa, around $125 or so (cat blanket hanging on the left)
The cat tent (far right) and 2 kinds of cat perches
Dog food and cat food bags
Collars and leashes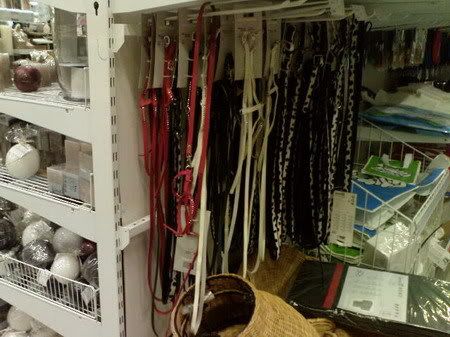 Is this the red colour figure-8 diamond-studded cat leash that San was referring to?
Too bad I didn't take a closer look.
Wagging tails hangers
Children's cat mask, modelled by my sleepy and reluctant niece
There are lots of other stuff for pets at Ikea, such as cushions, baskets, blankets and other paraphernalia, but I refrained from buying any stuff for cats coz we really have enough clutter at home already...wait till I clear some of the clutter first!