Recently, I fell in love with two very lovely community cats. One of them is BT.
BT stands for brown tabby, a big cat with a long body, which appeared in the far vicinity recently. His very manja and docile character towards humans means that he is likely to be an abandoned cat.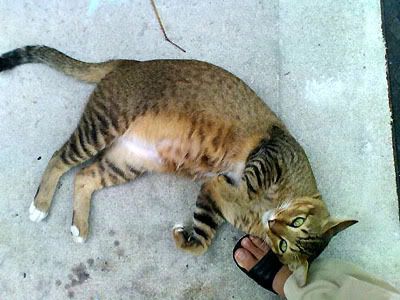 I hardly know him, yet he did this to me when I first saw him.
Gym-Garfield (from Chinky's adoption blog) is a super cute ginger cat and is up for adoption. You can read about him
here
.