I sometimes do these things by instinct or by estimation, and when asked, I may suddenly forget the steps, so it's better to put them down.
The cat grass I'm using is the CattyMan ASAP cat grass which gives 2 batches of grass. There are some planting instructions given on the box but they're in Japanese. Maybe KSN can do the translation into English as part of her home assignment. :P
Anyway...
#1: The box comes with 2 packs of dehydrated soil, 2 packs of seeds, 1 tray and a small spatula.
#2: To plant one batch of grass, use 1 pack of soil and 1 pack of seeds. When grown, they will make up one full tray of cat grass.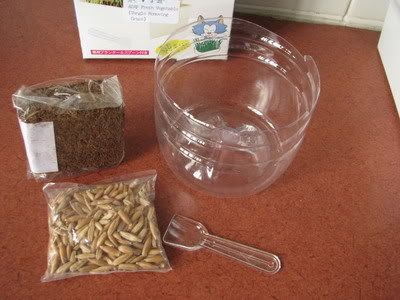 #3: Since Coco is the only cat eating the grass, I'm planting half a pack of seeds in a smaller container (recycled from large water bottle).
#4: This is not a piece of cake!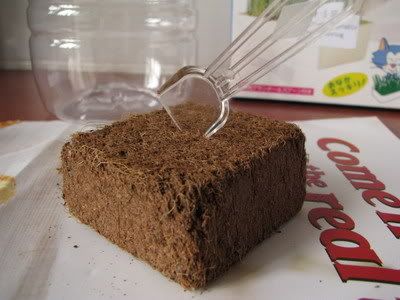 I will need half a pack of soil.
#5: Break the block of soil into two.
#6: Put half the block of dehydrated soil into container and add water to soften it.
#7: Poke the block to loosen it for faster soaking.
#8: Add a little more water gradually till the soil is moist (below).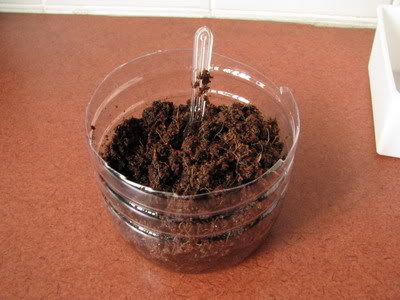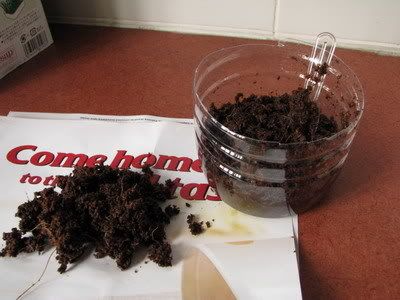 #9: Scoop out some of the soil, just enough to cover the top later.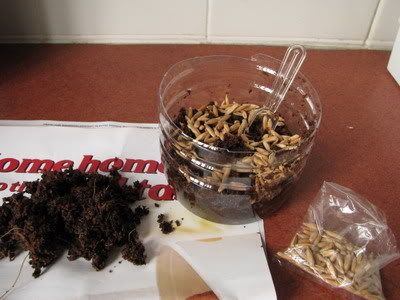 #10: Add the half the pack of seeds into the container of moist soil.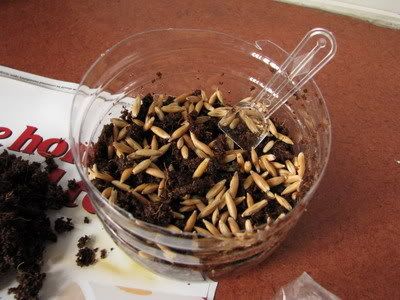 #11: Spread the seeds out evenly (Note: not all of them will sprout)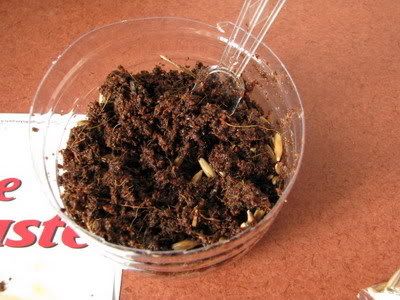 #12: Cover the layer of seeds with a light layer of the soil which was scooped out earlier.
#13: Pat the soil down gently, but not too tightly.
#14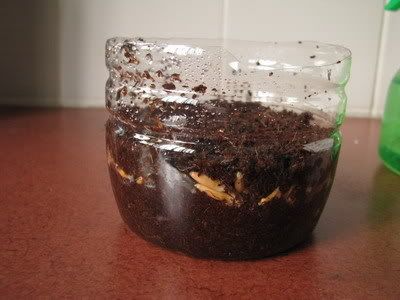 #15: This is how the seeds look like after being covered with a light layer of soil.
#16: Spray with water mist about twice a day to keep the seeds and soil moist.
Don't let them dry out, but avoid flooding.
#17: Place the container in a bright, sunny place, but avoid the harsh afternoon sun, especially in the early stage.
~ The end ~