It all started with a few of us wondering if Cat Aunty's BH2 has any claws on his front paws, which then continued with this
post
.
After dinner, I went to read newspapers on the bed. Coco came to join me, meowing for attention. She seemed to be in a good mood, and was purring, so I've decided to try it. *Grin*
Front R paw
Front L paw (next to teddy bear)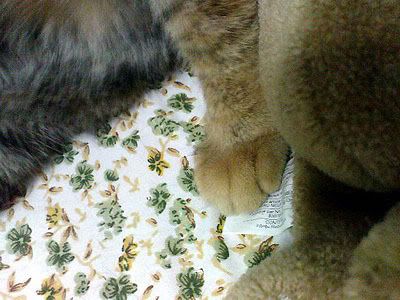 So, here goes.
Press press once (FR paw)
Press press twice (FL paw)
Waa...to my surprise, she didn't shift and tuck her front paws underneath to hide from me!
So...press press 3rd time for a clearer shot (FR paw)
Then she got a bit irritated and started to shift to the old cat bed. :P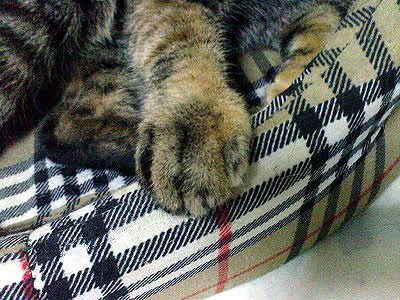 Back R paw - no need to press; the nails are bigger and visible.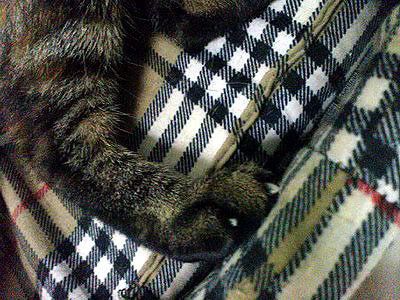 Press a couple of times more to get a clear shot! Haha!
Coco was in a very good mood. I'd even managed to clip 2 sharp nails on her front paws which she's most sensitive about; back paws are easier. After all that, I
sayang-ed
her and she continued to purr. :)