I'm an intellectual cat in tune with current affairs
Ya man, nowadays, we gotta stay in touch with the latest and keep up with the times!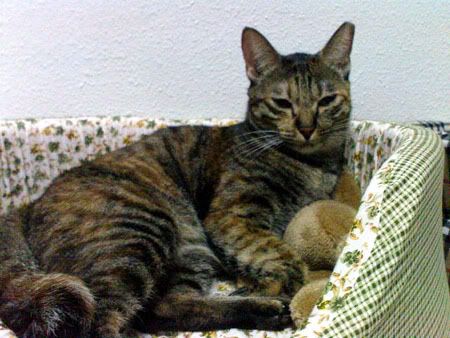 Being an up and coming kitty, I even have my own special Cs. See, my
C
at
C
ondo!
I lurve to sneak into my condo and play with mommy!
She will tickle me as if I'm a baby, but best of all, I lurrvve getting all the attention!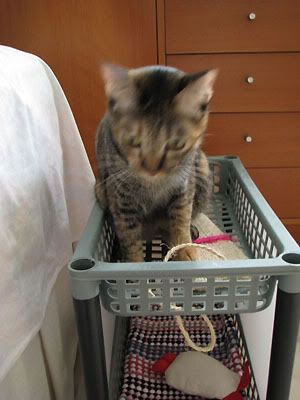 And please
hor
, my name is not
Chou Chou
, ok? Why my bed got this smelly name?
It's true that dogs always smell, but not
moi
, so please get it right. *Annoyed*
That's all for now. It's time for me to meditate. *Omm...meeoow*