Last night, I put the walking jacket on Coco.
She climbed onto the deck chair and refused to move. Ya, she climbed, not jumped.
I tried to lure her with the crab slice treats from Cat Aunty, but even that failed to tempt her. Coco simply refused to budge!
I removed her from the chair and put her on the floor.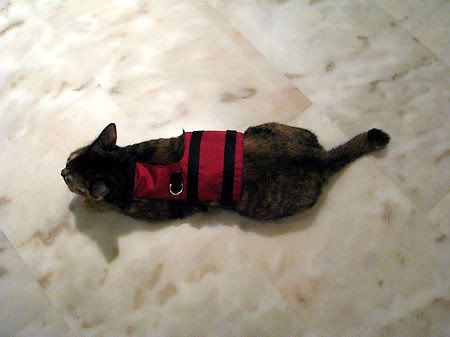 She finally started to walk, but in a funny, slinky kind of way...
This was what happened next.