I was dismayed to read in one comment that none of
San's amigos
took to the new flavours of
Fussie Cat
. Since Coco is of the "ultimate fussy cat" category, I thought I would have to feed the new flavours to the community cats.
Kang heer kia i.e. ikan bilis
flavour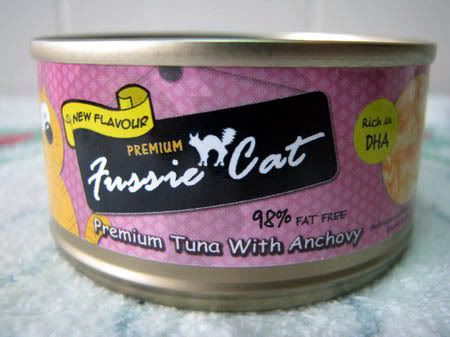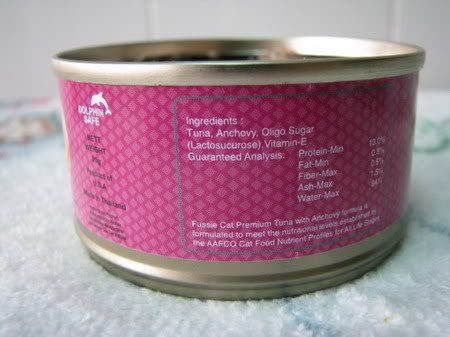 It has the usual tuna with strips of anchovies, which look rather like the Teochew style of boiled anchovies we used to eat when we were kids.
Tua tao i.e. kupang
flavour
There were a few small mussels within a can.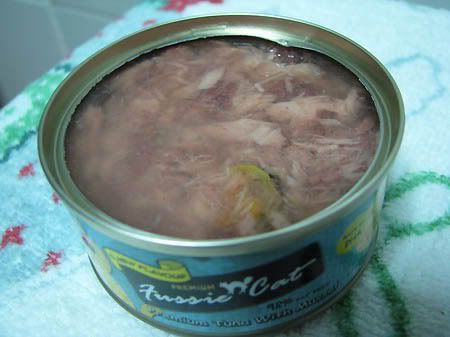 I held my breath, but to my pleasant surprise, Coco liked them, especially the achovy flavoured one!
Last weekend, I gave her an early dinner at 4pm (coz we were going out), and despite the early hour, she gobbled up ALL her dinner, instead of eating it in 2 or more smaller servings.
Wow! Either
Fussie Cat
has yet another success or Coco is their undisputed #1 loyal fan!
And for that, I think Coco deserves a container crate of free
Fussie Cat
from the manufacturer. ;)