The matatabi came in the post with other kitty presents, thanks to
KSN
. ;)
I didn't know what it was, but Coco taught us what it is soon enough!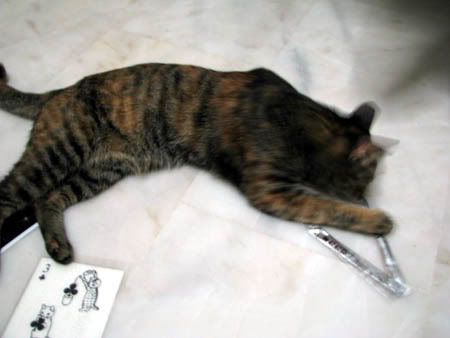 Ahh...so it is interesting stuff... Coco likes it... a lot!
That she punctured a hole in the package.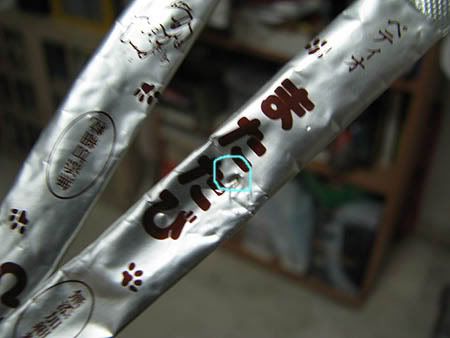 Even then, we didn't know what the matatabi is capable of...until one night, we gave it to Coco.
We realise it can make Coco do the matatabi dance!
Matatabi facts
:
[click link for more info.]
Long ago the Japanese people discovered that the leaf of the Matatabi vine drives cats crazy. When put into toys, cats play with them excitedly, slobbering, writhing, and dancing about in a strange state of heightened alertness. The herb induced performance is called the Matatabi dance. The dance is similar, but more extreme, to that which occurs when cats are exposed to catnip. Research has established this peculiar feline reaction is caused by volatile oils found in the leaves. Matatabi is more than a source of fun, it is used as a health stimulant for sick cats. As an infusion or powder, it is used to speed the recovery of ailing felines.



Dried matatabi up close