Currently, I'm using clumping litter which has better odour control, as the SO can't
tahan
litter box odour nor does he like the smell of pine. The regular pine pellets (which I'd used previously) is environmentally-friendly and safer for the cats, but it doesn't controlling odour well, and is actually more troublesome to remove on a daily basis.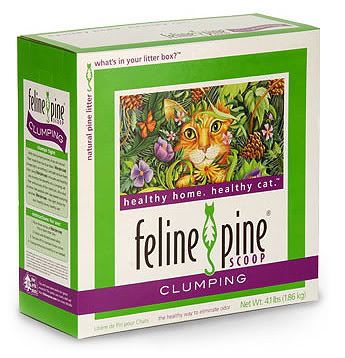 It seems that Feline Pine has a new clumping and scoopable pine-based product which some testers have said does absorb odour well.

Hmm...has anyone seen it in the stores, or tried it yet? I may want to try it.

More information here.

Afternote: I did a little search, and it seems this product is available in Sg, though in a limited way and in a different packaging.
It can be ordered from Pet Evolution, or
via VPost - read the mixed comments (some claimed it's not so good after all :P ).

So the perfect cat litter is still elusive.



And check out this Litter Robot LRII Automatic Self-Cleaning Litter Box which looks to me, like a cement mixer.
I wonder if our cats would actually want to use a thing like that!