I got flowers. :)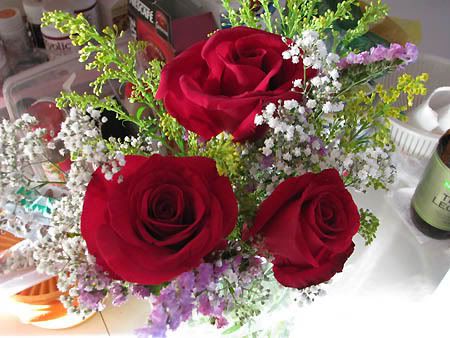 While Coco got a bath... haha!
Not too happy at all...
After that, she become engrossed in grooming herself. She kept crying out and coming to me every now and then for reassurance, as if she's afraid we would desert her now that she smells different. This scenario is repeated everytime after a bath.