New brand of dry cat food in a 400g trial pack. The word "sensitive" refers to fussy cats!
Coco will gamely try out new brands of dry food, and it remains to be seen if she will take to it for long.
The ingredients list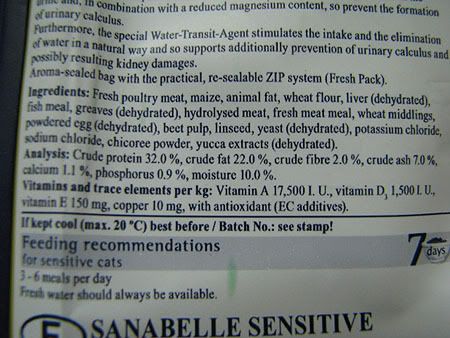 Another brand of salmon cat treats with re-sealable packaging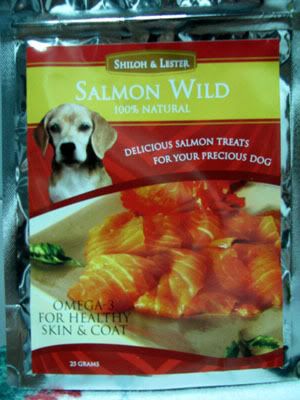 The shop ran out of the ones with the cat picture packaging, so I bought the pack with the dog packaging, which essentially has the same thing.
Coco loves it! I flossed them a little and sprinkled over the kibbles which Coco hadn't been eating much of lately. Immediately, she ate lots of kibbles, and that was after her wet food dinner, so much so that she must have felt too full to move or talk afterwards. Haha! She slept through the night quietly that evening. :)