So annoying! I'm so annoyed!
I've been meowing and meowing non-stop, but the bean just refused to get up!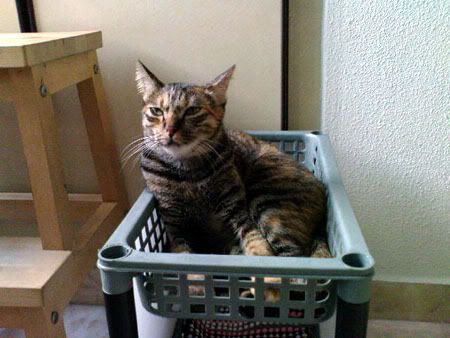 After waking up, the bean just go "Uhmm... uhmmm..." and went back to sleep! >_< "
* Angry~~!! *
How could she?!? She is supposed get up and attend to ME.
Me, me, ME!!!
Where's my breakfast with salmon treat topping? I demand to have my breakfast, right NOW~!
* NGEEOOWWW! *
* Fuming~~~ *