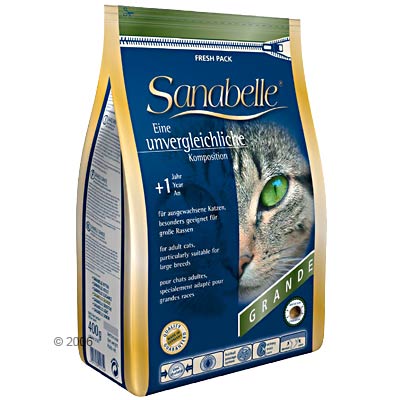 Two weeks' ago, I bought the Sanabelle offer pack which comprise of a 2kg Adult dry food plus 2 free 400g packs of Sensitive formula (bought before) and Grande formula - all @ $24.90. There's another offer comprising - the 1st 10 kg bag @ $60.90 and the 2nd 10kg bag @ $50.90.
The Grande pack is meant to be for "adult cats, particularly large breeds". When I opened it, I realised why.
The kibble is very large and thick, compared to all other dry cat food I've seen.
Clockwise from top RHS : Royal Canine Fit 32, two Science Diet kibbles, Eagle Pack Holistic (the smallest and thinest) & Sanabelle Grande (biggest and thickest).
After two weeks, Coco seems to still like the Grande, though I hesitate to give the Grande to the community cats, many of whom are older and may not have very good teeth. Hopefully, there's enough stock for my order of the 10kg packs of Adult formula, which I hope the community cats will like. The promo price is still cheaper than the bulk order for RC kibbles.