One day, foster mommy saw something floating on my eye...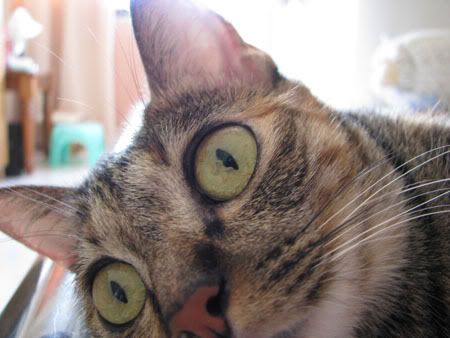 She said: "
Eeee
! Your eye got
sai sai
! "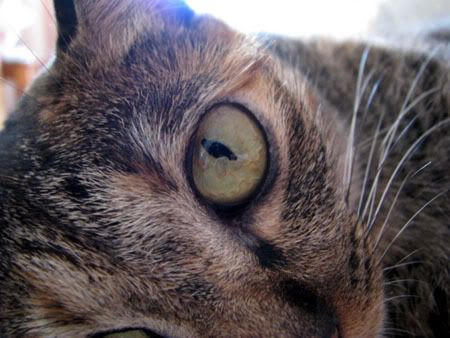 I'm not sure what that meant, so I continued lying on my warm cushion on the bed.
I think the term sounds familiar, coz mommy likes to use a wet tissue to wipe my behind, saying there is
sai sai
smell ! I would try to escape whenever she takes out the wet tissue, but if I get caught and gets the wipe, I'll be sure to make a lot of noise and fuss!
Heheheh!