My companion at bedtime.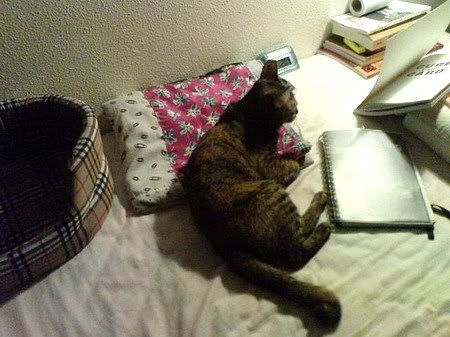 Along with my books for bedtime reading.
Perhaps I am HER bedtime companion, this being the cat room after all. :)
Whenever I open my journal, Coco will be very
kay poh
and will step all over my journal or sit on it. HRH will also expect me to give her scratches with my pen.
Tsk, tsk.... she IS too much! *Roll eyes*