La la la...
The lucky Spuddies have gone for yet another trip. All have gone (including grandpa) except Spud, who has to contend with my company for a little while.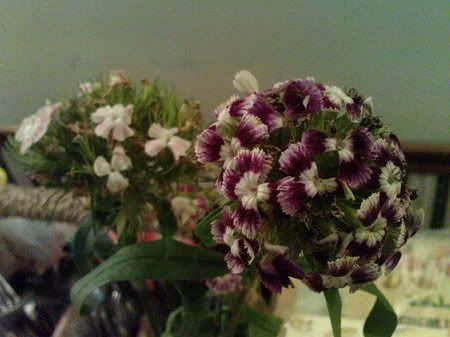 Flowers at Spud's home
He didn't greet me this evening, although he came to give me several head butts. I think he hasn't yet missed them, or he thinks they'll be coming home later tonight.
He was minding his own business; had his wet food dinner and went to rest and groom on his current favourite sofa, which is a good thing, coz I sure don't want him to throw up his food (which sometimes happens when he goes outside and munch on
dunno what
rubbish plant/leaf, so said his mom).
And he dozed off soon after, so I left slightly early.
Good night, Spud. See you tomorrow! *Muak*