An air-mailed package arrived!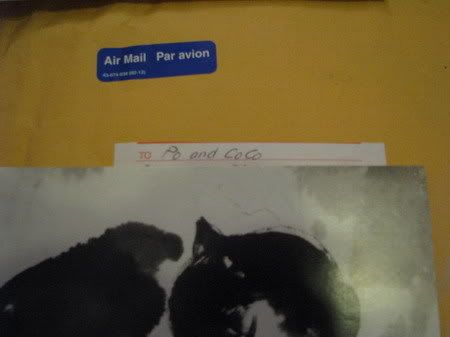 I have to share it with Coco though.
Thanks to EJ, I got some interesting Canadian souvenirs, including the "doggie tag" from the Canadian Forces... Hee hee! :)
I also like the collar badge with the maple leaf.
And a sticker for the Canadian Winter Olympics.
Coco can share the sun visors, but she can keep all the catnip mice to herself.
Thanks very much, EJ. :)
Eh... Coco also received a package from Cat Aunty recently. We didn't have to open it to know what it contains, because Coco was screaming away at the package once the envelope came into the flat. I quickly double-sealed it in 2 layers of plastic bags and put it away, so haven't got a chance to take a photo yet.