One morning, we were in the kitchen (probably eating) when suddenly, we heard a loud, continuous chirping from outside the window.
Naturally, Coco got more excited than we were.
What?? Where??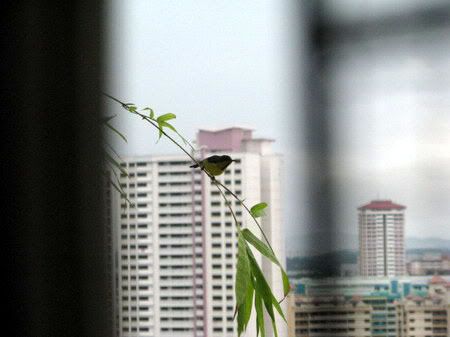 It was a yellow-chested sunbird sitting on the neighbour's bamboo plant and singing/calling loudly.
Our furry friend swished her tail very excitedly.
Coco: Ooh...there's my prey!
The bird had a lovely, clear chirping. After a while, it flew away.
I wish it would come build a nest on our plants, which I don't think will happen, as the plants are along a walkway with too much disturbance from the humans.