I met this young cat yesterday.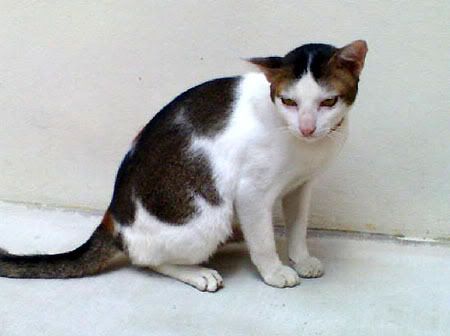 From his face, I think he's a boy cat.
Though wary of me, he rolled over when he saw me, and allowed me to stroke his head for a while.
I could see his two "ding dongs", almost ripe to be conferred eunuch-hood (to quote Chinky, heh!)
Then, he flipped over and that's when I saw them...
...his orange patches...which makes him a calico / tricolour cat!
A male calico cat!
Wow...maybe I should have bought 4D yesterday leh. :p