Hahaha, as if~!!
My
tzer siao
target *cues Jaws music*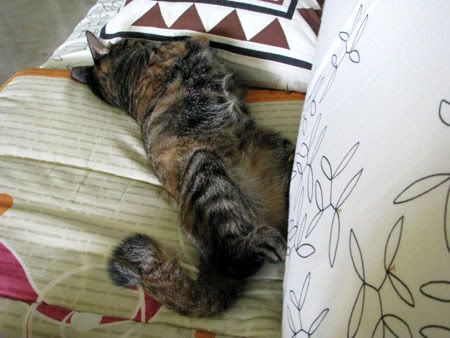 Yes, the last time we discussed this subject, we've established that the hind paws have got four digits.
A clearer photo of the hind paw - the paw pad (?) to the left looks like er... Mickey Mouse?
BTW, are they called paw pads?
Dah dee dah~!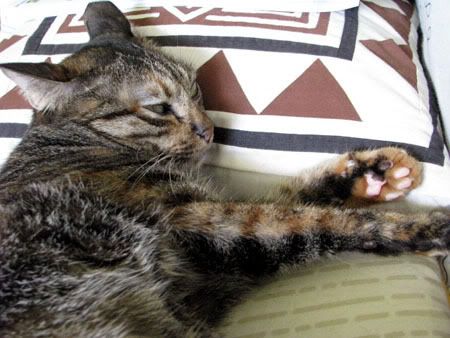 The target is still so blase... but look at her sneaky-looking eyes...
When it comes to the front paws or hands (as some might say)...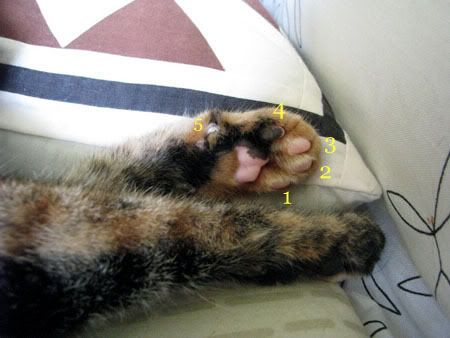 People say there are five... #5 being just below the claw in the photo above.
But
hor
...
We actually have six digits! The #6 being the rather un-noticeable digit. Hee hee~!
(Dialect Translator :
Tzer Siao
= "disturb" in Teochew)