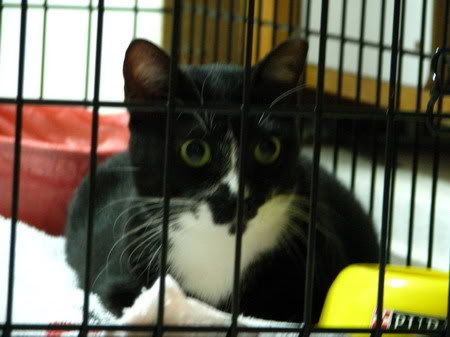 Sophie: I see you... *eyes big big*
Coco: You see me... hmm... *grumpy face*
The cool lady; the rug in the foreground has Coco's scent
Coco stealing peeps at Sophie...wondering who is this newbie that's taken over HRH's room! She seems more disturbed today - other than a bit of breakfast and cat treats, she hasn't eaten anything solid.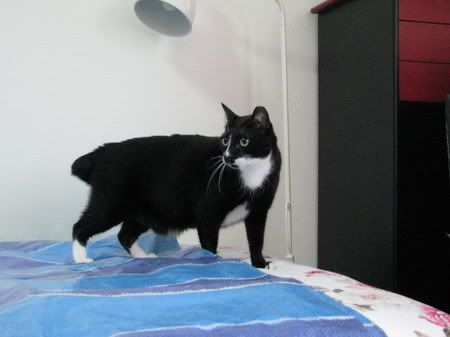 Being let out of the cage for breaks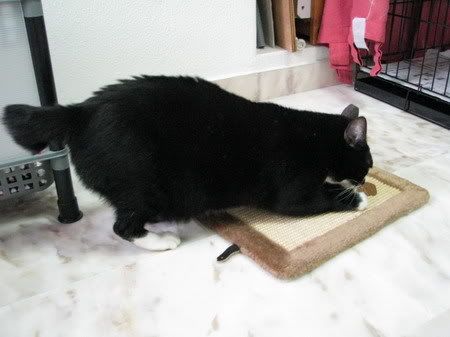 She's a natural on the horizontal scratch mat...see mat only, straightway know what to do.
Choping
all of Coco's favourite sunny spots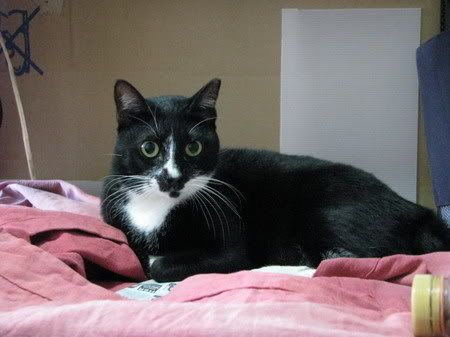 Sitting regally on top of the cage
Sophie loves to dip her paws into the water bowl and splash water all over the mat and marble floor. >_<"
Friday night was drafty and rather chilly, so she was happy to be enclosed in the semi-covered cage.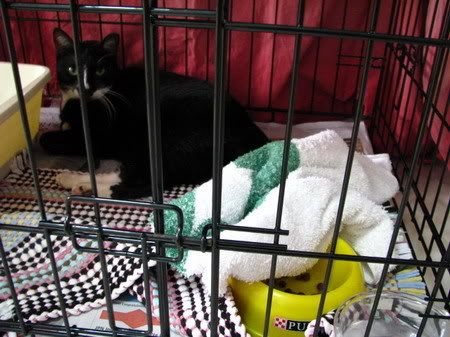 Sat afternoon: Though the cloth cover was removed, perhaps she was trying to tell me that it was still too hot.
The "compromise" arrangement, which Sophie promptly re-arranged again some minutes later.