Last weekend, Sugar was at our home again. I was at home then, waiting for the cat food to be delivered by the pet shop, and some warm company would be nice.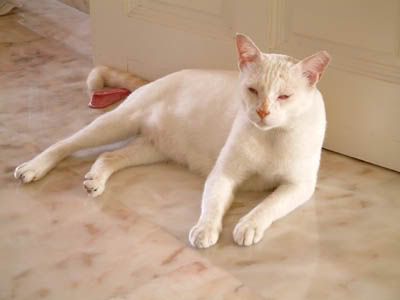 Occasionally waking up from his nap to look out for us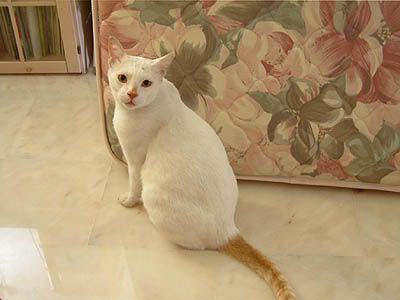 Operation Inspection is about to start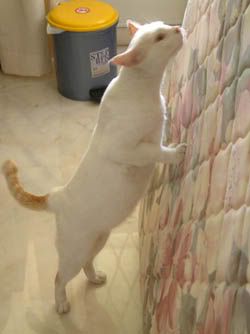 Sniffing the mattress that's left out to air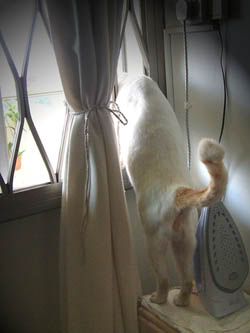 Sugar discovered the window that looks out to the corridor
I asked him to sit there and he did, posing for the camera
Every pc at home must have a cat hanging around nearby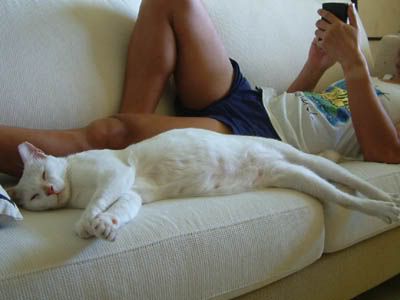 Napping with uncle S
As kxbc said, he does match the furniture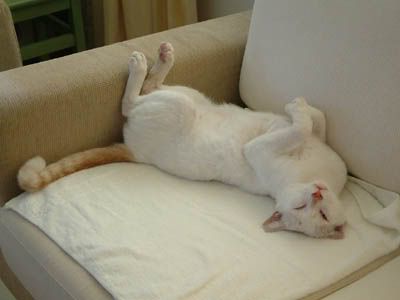 Doing what cats do best...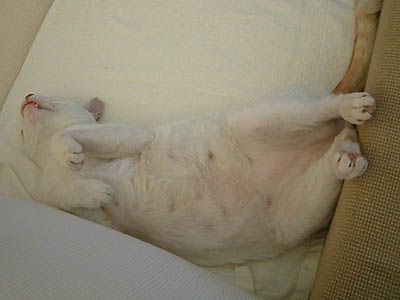 Snooze...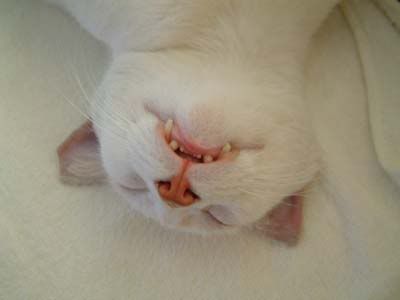 Kitty fangs and teeth
ZZZzzzzz...
The weekender cat