This morning, I plucked a leaf from the catnip plant, broke it slighly by peeling and placed it in front of Sugar.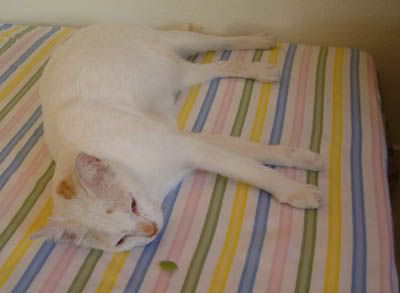 Step 1: wake the sleeping cat, and place the catnip near his nose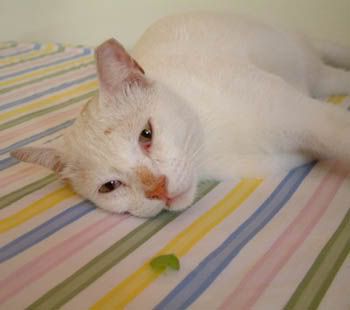 Step 2: observe reaction of cat
Result: cat started to sniff catnip out of curiousity
(Note: cat did not bother to move his butt)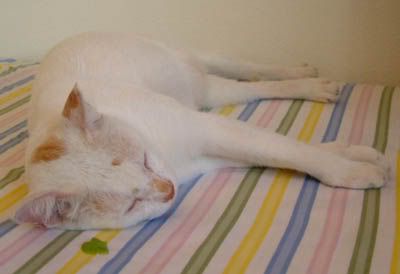 Step 3: Continue observation of subject
Result: cat seemed to show no interest & went back to sleep
Conclusion: My catnip plant is safe. Ha ha ha!
The weekender cat