Some weeks' ago, we got a chance to take a few photos of Jackie-O, the
cat that was fostered by the pet shop
("O" for original, as he's was the first community cat named Jackie).
From a ruffled stray that was always chased around by Sugar, Jackie-O has grown into a handsome boy with a wonderfully soft coat of fur. The folks at the pet shop have taken good care of him.
Jackie-O is quite content to stay within the confines of the small shop (not nomadic at all) and is not at all bothered by the dogs that come to the shop for grooming. He gets to sleep anywhere in the shop and is the first to test out samples of cat treats given by the cat food supplier. :)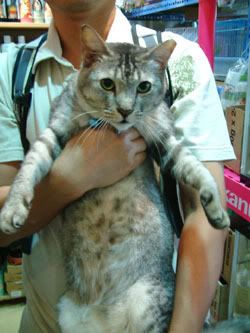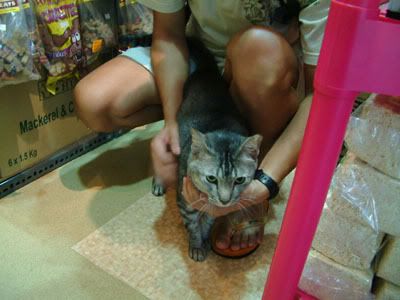 His stay at the pet shop is kindly sponsored by my neighbour, Ms A.