Just as we were contemplating about buying a hand-held vacuum cleaner (to suck up all the cat hair at home) and its effectiveness, I came across a Pet Hair Removing Sponge which is supposed to remove cat and dog hair.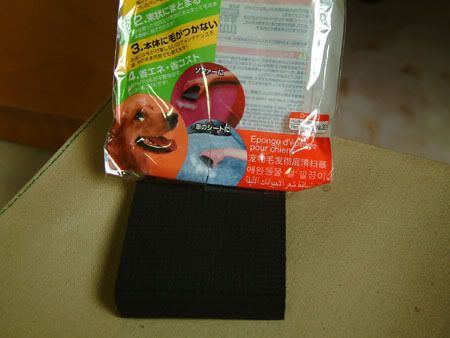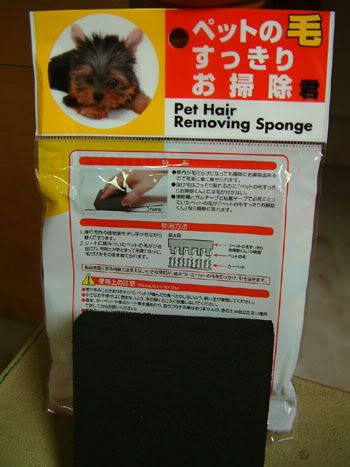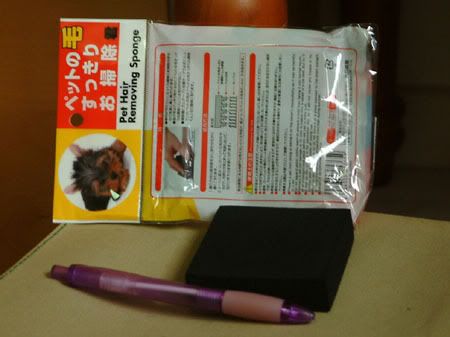 I bought a piece to try at home, and guess what? It works!
One side of the black-coloured square sponge is embossed, while the other is not. Nevertheless, both sides can be used to sweep cat hair, so that the hairs bunch up together for easy removal.
All at a steal of $2, and available at the place where everything is always $2 - Daiso. I got mine at the Plaza Singapura branch.