After posting about Snowy at play, I must also post about Coco or else kxbc might get jealous. Heheh! :P
Coco's idea of play is very different from Snowy's. Her idea of play is basically to go where we don't like her to go, and to mess up whatever things that we are trying to organise in an orderly manner, such as:
Playing with my work pants
Helping to lay on fresh bedsheets
Playing hide-and-seek!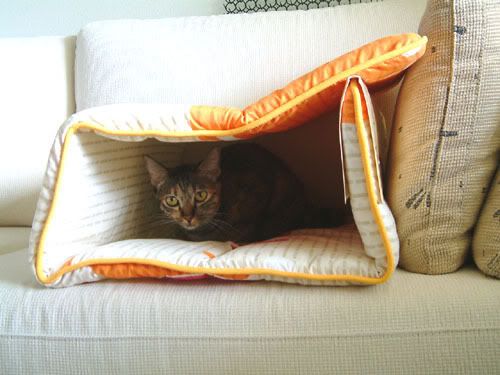 Catching flying insects & lizards (which both cats seem to enjoy)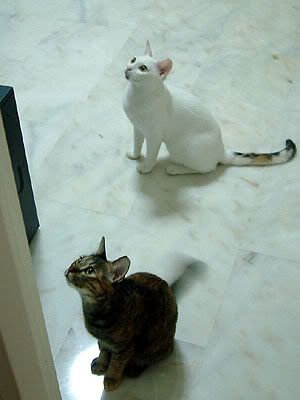 Last but not least, chasing Snowy all around the home which happens every day.