Although I like cats, I've never like sticky cats, i.e. those cats that are so needy and wants human attention all the time. I remember one particularly sticky cat that I'd met years' ago at Metta Cattery...I think his name was Ruyi, a male grey tabby kitten. He would stick to my foot and would not leave it further than 25cm away. He was like chewy gum that got stuck on the undersole of the shoe. Thankfully, Ruyi got adopted soon after.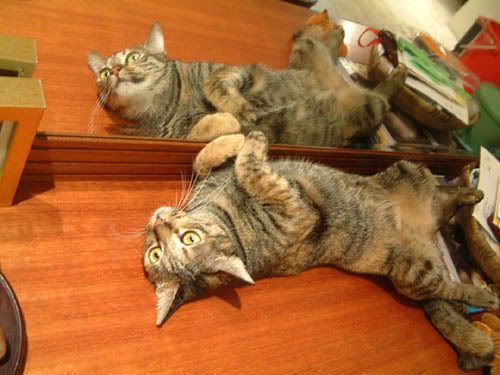 On the home front, it turns out that Coco is quite a sticky cat, although not all the time, but more like 65% of the time when we're at home, and she constantly wants my attention. She was not quite like this previously, so we wonder... Maybe I've been pandering to her too much, that she thinks she can climb over our heads, or more likely, uncle S' head. She's showed hints of aggressive behaviour, like slapping my face when I gave her a lecture for bad behaviour while lying on the bed (luckily I was wearing my glasses then), and growling at / scolding uncle S a couple of times when all he did was talked to her.
We have in mind, at least two lovely community cats out there that need homes which we would consider taking care of when they get sick or old. They are cats that have experienced the tough life, and would love to live in a home. Yet, here we have at home, an ingrate who's living in the lap of luxury (so to speak), and still behaves badly. Tsk...tsk...
The world is really unfair, and perhaps some ingrates really need to be taught a lesson.