Christmas may be over, yet more cat treats arrived in our mailbox yesterday for our lucky gal, Coco!
This time, the yummy cat treats plus human treats came from
aunty ksn
. ;-)
Included in the lovely package were a cute kitty key chain and a 2008 calendar featuring poster boy cat, Bryan.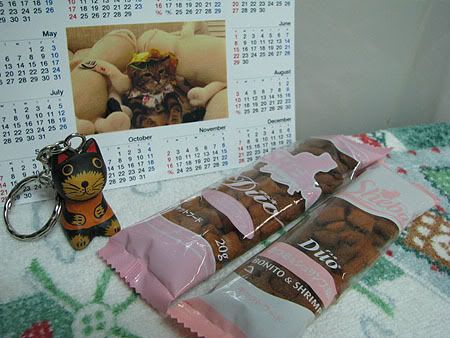 Here's a closed-up of the handsome boy.
Thanks so much, ksn for your kind thoughts and lovely gifts. Let's see how Coco takes to the
Sheba
cat treats.
Seeing the way Coco has received so many gifts and cat treats from you wonderful folks, someone remarked that Coco must be leading a charmed life, and I guess she must be.
:-)