It's actually a lot of work, especially doing the spring-cleaning! :P
I guess if we're really lazy, we can choose not to do the cleaning before CNY, but somehow, it's such an entrenched practice in our culture that I would feel guilty if I don't do some sort of spring-cleaning to spruce up the home.
This time, I've decided to buy a more colourful bedsheet, but I could not decide which way to display it.
Which way do you think is better?
The square cushion came free with the bedsheet purchase.
Got discount plus free cushion, money spent
liao
also happy!
In the end, I left it to the SO. Anyway, changing bedsheet is within his home "job description".
Luckily, Coco found a use for the free cushion, and she loves it too.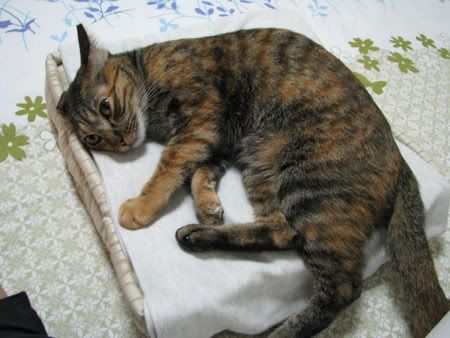 I finally, finally took out the old Ikea curtains which we'd bought years' ago when it was on sale; cut them shorter and hung them in the cat room.
Guess who's happily basking in the sun while we toiled and cleaned?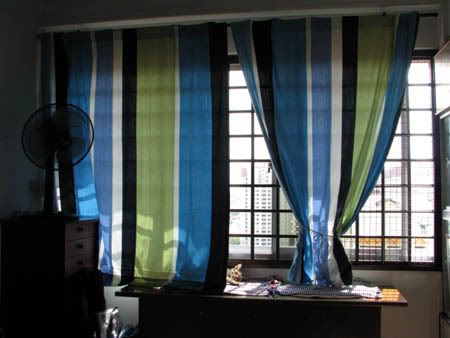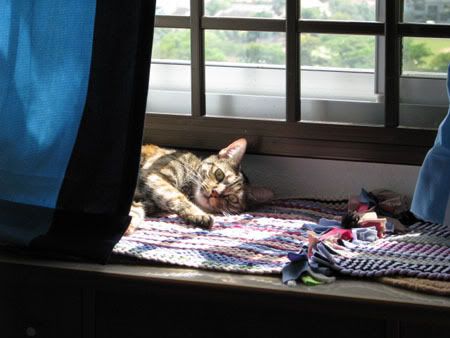 Last year, it was an Indian-theme settee; this year, it's more oriental.
Almost everything was cleaned and washed, including the cat.
Now she smells cat-shampoo fresh!
Greetings from
EJ
and her SO...thank you! :-)
More greeting cards from
Cat Aunty & Spencer
, who looks so cute, like holding the hong bao with her half-bow.
Hmm...how did cat aunty get Spencer to do that??
Plus hong bao from Cat Aunty for the fur kid too! I'm so tickled by this. Hee hee hee!
Lucky Coco and thanks so much, cat aunty. :-)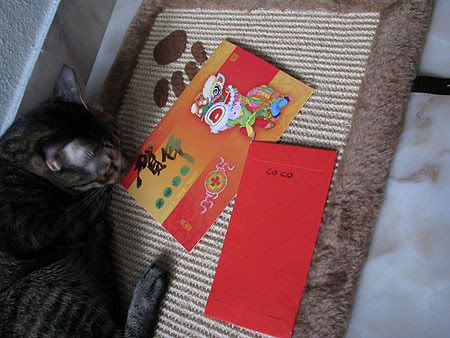 Finally, more home-made CNY goodies from Spud's mom - prune kueh lapis, sugee cookies and pineapple tarts.
I think I'm going to put on more weight, but am happy, nonetheless.
Wishing all Kong Xi Fa Cai and a happy, healthy and prosperous new year! :-)